Argentina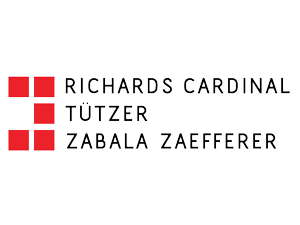 RCTZZ Abogados
Richards, Cardinal, Tützer, Zabala & Zaefferer S.C.
Av. Leandro N. Alem 1050, Piso 13
Buenos Aires, Argentina
Tel: +54 11 5031 1500
Email: estudio@rctzz.com.ar
Website: www.rctzz.com.ar

RCTZZ Abogados is a law firm with professionals that have a solid background and extensive experience in the different areas of law. Their main objective is to provide high-quality services that meet the needs of their clients.
The law firm or RCTZZ Abogados is mainly focused on business law. They provide corporate law to local and multinational companies and help them achieve their business objectives and protect the value of their investments.
Their experience in different areas of law allows them to efficiently handle, as a team, the diverse aspects of their clients' businesses.
In RCTZZ Abogados they face the challenges of a constantly changing world with interdisciplinary teams led personally by their partners.