Colombia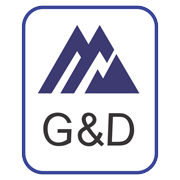 G&D Consulting Group is a public accounting firm specialized in the areas of audit, accounting, tax compliance, tax law and foreign investment. The firm was founded with the purpose of providing the best advisory services in the industry in order to provide your organization with adequate and timely management that builds trusts within your company, its partners and external consultants in this dynamic business world, and that is consistent with its international growth.
Guided by our commitment to serve and a complete team of professionals, we guarantee our clients' broad professional support, allowing you to focus on the objectives of your organization and increase your business opportunities.
G&D Consulting Group is a leader in providing guidance and support to your organization on an international level, whether it is through the formation of a company in Colombia with support coming from other countries or the creation of a branch or other Colombian company doing business abroad, we will manage the required government registration and the necessary currency exchange controls.