Costa Rica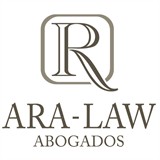 Ara-Law Abogados
Sabana Norte, 125 metros norte del edificio Torre La Sabana
Edificio Ara-Law Abogados
San José, Costa Rica
Tel: +506 2291 8844
Email: info@aralaw.cr
Website: www.aralaw.cr
ARA-LAW Abogados is a law firm with over 35 years of experience; their members are characterized by their excellent technical knowledge resulting from both their private legal practice and experience in different strategic sectors.
The extensive experience of ARA-LAW Abogados' partners in relevant positions in the public sector, both in the Judicial and Executive Branches of government, gives added value to the services the firm provides. This experience not only facilitates an efficient implementation of the procedures they have been entrusted with, but it also provides a greater access to potential audiences among officials holding positions of authority in the public sector, in strict compliance with the law.
Their commitment to their clients is to provide them with a highly specialized legal service, of excellent quality, at a competitive rate, customized to the needs of their clients and including a direct interaction with at least one of their partners according to the area at issue.