Magallanes Herrera & Asociados
Dominican Republic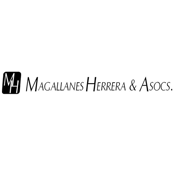 Magallanes Herrera & Asociados is a certified public accounting firm dedicated to providing professional services and satisfying the client's needs in the areas of finance and integrated administrative solutions.
Their professionals provide business solutions to the challenges faced by entities by using the latest technology and information, providing value-added services, knowledge, and expertise to help the growth and development of their clients.
The firm has a team of highly qualified professionals with advanced training in different disciplines, such as accounting, auditing, business consulting, training, and technology. In addition, the main partners are certified public accountants with master's degrees in taxation, financial management and law. They have national and international training in the areas of audit, finance, accounting, business administration, and taxes. As well as professional experience in renowned national and international firms, such as PWC, Fernandez Pellerano & Asociados and KMPG among others.