Ecuador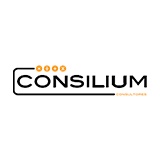 Founded in 2001, Consilium Consultores is a firm specialized in the areas of tax and accounting consulting, legal consulting and business advisory. The firm was formed by experienced professionals in different areas related to business management such as law, business, finance and international commerce.
The main focus of the firm is to provide essential advice to all clients. The firm is made up of a group of professionals that previously formed part of some of the most prestigious local and international consulting and auditing companies in the market, where they provided services to national and foreign companies in various industries such as banking, finance, food, oil, agriculture, business and services, among others.
The main services offered by the firm include tax, accounting, review and evaluation of investment projects, financial management outsourcing, comptrollership and audit.