Vásquez & Asociados S. DE R.L.
Honduras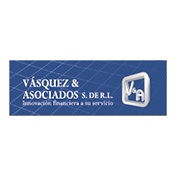 Vásquez & Asociados S. DE R.L.
Edificio JDC en el Boulevard Morazán
2da Planta. Local #7. Contiguo a antiguos Cines Maya
Tegucigalpa 11101, Honduras
Tel: +504 2235 9090 / +504 3392 7036 / +504 3391 7036
Email: rev@vasquezasociasdos.com
Website: www.vasquezasociasdos.com

Vásquez & Asociados is an accounting firm dedicated to providing first-class accounting and financial services to national and international clients.
They have a group of professionals with extensive experience and technical expertise in each of the services they offer. Their professionals, through regular monitoring of their clients' businesses, provide sound advice to increase profitability and improve business processes through the early detection of areas of opportunity or risk factors. They use the latest technology to allow their clients to have timely, accurate and reliable information at their disposal to help in their decision-making process.