Pirola Pennuto Zei & Associati
Italy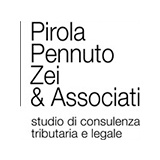 Pirola Pennuto Zei & Associati was established as an association of professionals in the early 1980s and is currently one of the leading independent law firms in Italy.
Their organization has made quality service its distinctive feature through the experience and high professionalism of its over 500 professionals who, by combining their technical skills and expertise, provide a wide range of tax, corporate and statutory consulting services, both nationally and internationally, using advanced methodologies and an extensive network of correspondents.
Leveraging the wealth of knowledge and know-how gained over the years, Pirola Pennuto Zei & Associati is recognized as an authoritative partner in business, academic and professional circles, providing synergy, support, and mutual enrichment.