Mexico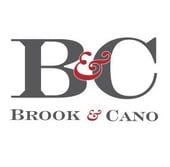 Brook & Cano
Prolongación Paseo de la Reforma
115, Piso 8. Oficina 801
Col Paseo de las Lomas, Del Álvaro Obregón.
DF 01330, Mexico
Tel: +52 55 5292 5856
Email: mcano@brookcano.com
Website: www.brookcano.com

Brook & Cano is a law firm founded on the principle of bringing solutions in the wealth planning world to high net worth individuals. They work with private clients such as entrepreneurs, their families, and their businesses to create and implement solutions and protect their assets. The firm also assists with planning for an orderly and efficient transfer to the next generation and to avoid problems during succession.
The firm relies primarily on three service areas: tax consulting, tax opinions and multi-advisor engagements, and is dedicated to providing general local and international tax consulting in the areas of wealth planning, succession planning, investment vehicles, repatriation strategies.
Brook & Cano is focused on the customer. They have seen the traditional legal service offering and they prefer a rather different approach. Brook & Cano is not focused on billable hours. They are focused on addressing customer's needs and on creating value.