Salas Rizo Patrón & Margary Abogados
Peru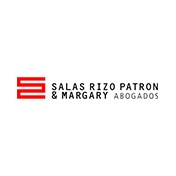 Salas Rizo Patrón & Margary Abogados is a solid law firm of recognized experience in the areas of major economic importance and development in the Peruvian marketplace.
The firm's professionals are specialized in different business areas including, law, economics, finances, accounting, and management, which allows them to provide interdisciplinary consultancy work that covers the various aspects of their clients' business.
The firm is focused on providing its clients complete and comprehensive legal services designed to meet their needs and requirements, offering personalized advice from a highly-qualified team of professionals.
Their national and international consulting services are intended to optimize all of its clients organization's resources and provide comprehensive assistance in the various areas of law.