Josué Bacalhau & Associados | Bespoke Legal Services
Portugal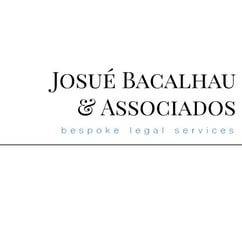 Josué Bacalhau & Associados is a multidisciplinary and multi-jurisdictional law firm that works together with the client through transverse advise and deep focus on the client's objective.
The firm specializes in all areas of Law with a special focus in tax, labor, business and corporate law; providing integral and personalized support to companies. The firm also has experience in the areas of IT law, industrial and intellectual property, urban planning and real estate.
Josué Bacalhau & Associados was founded out of the experience of its Managing Partner, Josué Bacalhau, who for more than 30 years has provided legal services to individuals as well as Portuguese and foreign companies. Today, the firm represents clients from a wide range of sectors and business activities, and draws on the experience of its partners and associates to create global solutions adapted to the needs of the modern world.