Spain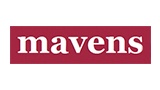 Mavens is a law and economics firm dedicated to providing advice to enterprises, institutions, families, and individuals in most of their entrepreneurial, institutional and business activities.
The firm's main focus areas include advice in tax matters, acquisitions and divestments, corporate strategic advice and international advice.
Their professionals are lawyers and economists trained in the best universities, with different languages skills, and Post-graduate Degrees or oppositions to higher state bodies. They have led the firm to achieve its current leader status and a solid business model. For this reason, their commitment lies in the permanent training of their experts and the significant allocations of resources to achieve better and bigger technology capabilities of the services that they provide.