Aranguren, Aguilera & Asociados
Venezuela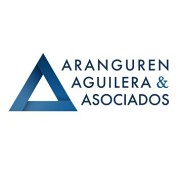 Aranguren, Aguilera & Asociados
Av. Luis Roche con 3ra. Transversal
Torre Nuevo Mundo, Piso 8 Oficina 8B
Urbanización Altamira, Caracas, Venezuela
Tel: +58 212 265 7464
Tel: +58 212 264 4291
Email: aaranguren@aaa.net.ve
Website: aaa.net.ve

Aranguren, Aguilera & Asociados is a firm of independent professionals specialized in tax, financial, accounting, technology consulting, and human resources services. The firm is focused on providing personalized services to their clients and maintaining a complete and integrated service model.
Their services are backed by the experience of their professionals, the direct and timely response manner of those that comprise the organization, and their real and profitable ideas they have to help the firm's clients.
Their objective is to offer a complete line of services to satisfy the distinct needs of their clients, with a special focus in the areas of financial statement audits, tax consulting, international taxes, review and implementation of corporate structures, accounting and payroll.