Venezuela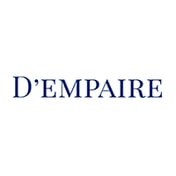 D'Empaire is one of the most prestigious law firms in Venezuela. It has a reputation of being the leading firm in Venezuela for mergers and acquisitions, capital markets, finance and antitrust law. In addition, D'Empaire has a strong practice in tax law, arbitration, litigation, and labor law. It is the preferred firm for complex matters in law and economics.
Chambers and Partners awarded D'Empaire the distinction of Venezuelan Firm of the Year in the first, second, fourth, sixth, seventh and eighth edition of the Latin American Awards for Excellence in 2009, 2010, 2012, 2014, 2015, and 2016. In 2011, Chambers Latin America bestowed D'Empaire with the Client Service Award, together with another six distinguished Latin American law firms. D'Empaire was the first Venezuelan firm to receive this award.
LATINLAWYER 250 – Latin America's leading business law firm considers D'Empaire as a corporate powerhouse. In addition, D'Empaire was categorized by PLC Which Lawyer Venezuela as the leader firm in diverse areas, including, antitrust law, labor law, and tax law. Three of the firm's partners have been considered "Top Venezuelan Lawyers under 40" by Latin Lawyer.
D'Empaire was founded in 1972 and is comprised of approximately 54 attorneys.