SCK Abogados Firm Partners
Chile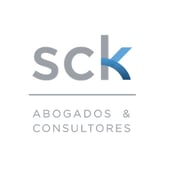 SCK Abogados & Consultores Tributarios
Los Militares 5001 – Oficina 402
Las Condes, Santiago, Chile
Tel: +56 2 241 9000
Email: contacto@sck.cl
Website: www.sck.cl
Edmundo Soto
Partner

Mr. Soto is an attorney, with a law and social sciences Degree from the University of Chile. He has vast experience in indirect taxation (VAT), business reorganizations and corporate tax and personal wealth planning. He is a renowned specialist in the area of value-added tax at the national level and has been recognized by the international publication International Tax Review.
Prior to forming part of the team at SCK Consultores, Mr. Soto worked for Arthur Andersen as Manager of the Tax Department and for KPMG Chile as Senior Partner of the Tax Division in charge of the areas of Indirect and International Tax.
He is a tax professor at the Catholic University of Chile and has been a visiting professor in the post-grad tax program at Adolfo Ibáñez University and Finis Terrae University. Mr. Soto is also a professor of accounting at the University of Chile Law School and a member of the Chilean Tax Law Institute.