GTS Uruguay Firm Partners
Uruguay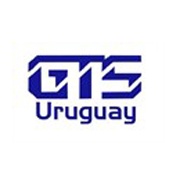 Gerardo Tasende
Managing Partner
Gerardo is a Certified Public Accountant with a Degree from the University of the Republic of Uruguay in 1992. His professional experience includes 13 years with the international firm of PriceWaterhouseCoopers (PWC) as Senior Manager. After which, he became the founding partner of GTS URUGUAY in June of 2001.
Gerardo specializes in International Taxation and has developed his experience from assisting hundreds of international clients. He has participated in the advisory and performance of Due Diligence projects for various acquisitions of companies by international groups, as well as in mergers and capital infusions of Uruguayan companies. Moreover, he has acted as legal representative for foreign companies' operations in Uruguay.
He has taught at the Faculty of Economic Sciences at the University of the Republic and served as an advisor to the Canadian-Uruguayan Chamber of Commerce. He is currently Secretary- General of the Commission of Accounting Investigation at CCEAU, of which he has been a member since 1992, and Director of the Fiscal Commission of the Uruguayan-Brazilian Chamber of Commerce.
Gerardo is a member of the Association of Accountants, Economists and Administrators of Uruguay (CCEAU); the International Fiscal Association (IFA); the Uruguayan Institute of Tax Studies (IUET) and the Uruguayan-Brazilian Chamber of Commerce.